Our Story
At Paragon Fabrication, we have one commitment above all else—to effectively serve our clients. The vision and aspirations of our clients are always the focus. Our longstanding and trusted professional relationships are deeply valued and always honored by a strong devotion to the fundamental concepts of integrity, faith, and the highest ethical standards.
Our Family of Best-In-Class Artisans
We are a team of specialists who help our clients design and build amazing spaces. Our dedicated team of artisans include designers, artists, fabricators, technicians, and engineers. Our team is built from first in class craftsman who have a real heart for quality, attention to detail, efficiency and exceptional customer service. Our turn-key, design-build model allows us to get it right the first time and bring tremendous value to our clients. Around here, it's a passion for excellence fueled by a never-ending desire to provide the best products, service and support anywhere… hands down.
Donnie Brawner
Co-Owner/CEO
Donnie Brawner is the founder and managing member of Paragon Fabrication and acts as the company's CEO. Donnie has over 34 years' experience in entertainment field. He has combined extensive design experience with over 30 years in business leadership and executive management with a proven ability to scale. He has created a holistic design approach with a focus on environment creation. He is accomplished in leadership, operations, marketing, business management and most importantly unparalleled customer service.
Paragon Fabrication was initially founded to better support the custom scenic and staging work provided by Paragon 360 to its clients nationwide. Since 2019, the focus has been on diversification of Paragon Fabrication into the corporate world across many diverse market segments from retail to hospitality, entertainment, restaurants and corporate offices. The turn-key business model and the wide array of service offerings is what separates Paragon Fabrication from almost any other firm like it.
Donnie, a successful entrepreneur, is also the founder and CEO of Paragon 360, a company he and his wife Karen founded in 2000. He is also a Co-Owner of P360 Holdings, LLC, and owner of Brawner Holdings, LLC. In addition, he and Karen acquired Sounds Great, LLC in 2013, an AVL leader in the Midwest for over 30 years. Donnie lives in Springfield, MO with his wife Karen and daughters Ashley and Lauren.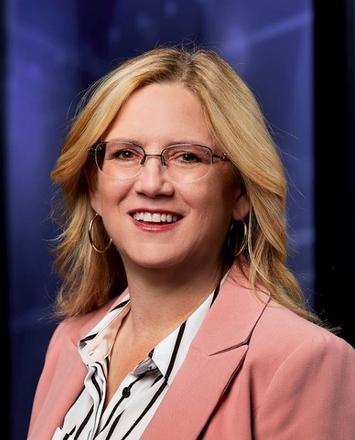 Karen Brawner
Co-Owner
Karen Brawner, along with her husband Donnie own Paragon 360, and are founders/owners of Paragon Fabrication. She has spent over 30 years on the technical side of the professional entertainment industry. Prior to the launch of Paragon 360, Karen was involved in live event production work that included fortune 500 company corporate meetings and large scale theatrical productions. Karen has a B.A. in theater from Missouri Southern State University.

Today, Karen works alongside Donnie in setting and implementing company direction and structural and procedural development. Ever present, Karen is a part of every major decision the company makes from finances to staffing to facility and operational decisions. Karen is also a Co-Owner of Brawner Holdings, LLC.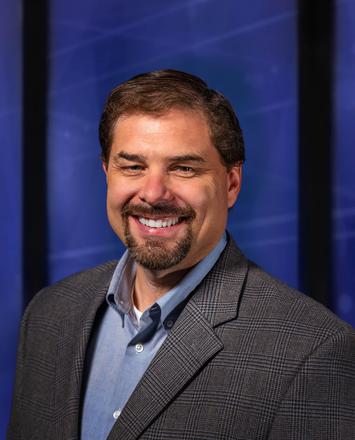 Todd Carroll
Co-Owner / CFO
Todd Carroll, a Co-Owner of Paragon Fabrication, brings over fifteen years in Financial Accounting and Operations experience, in both private and public practice. He is a seasoned and decisive leader with the ability to bridge the gap between hard finance and all other functions of a company.
Todd's experience includes the Marlin Network, Inc where he was chief financial officer and director. He was a member of the management team responsible for growing the company to approximately 160 staff members; operating six separate businesses and a holding company. During Todd's time with the company, Marlin Network was recognized as one of Inc. Magazine's 5,000 fastest growing private companies for six straight years, and they were also a winner of several local business achievement awards, including the Springfield Business Journal's Dynamic Dozen and Business Class Award.
Todd is an experienced executive with a proven track record to start, scale, and optimize business operations to achieve organizational goals. He is accomplished in leadership, finance, accounting, operations, open-book management, mergers and acquisitions, risk management, corporate governance, ESOP administration, and human resources.
Todd is also a Co-Owner of P360 Holdings, LLC.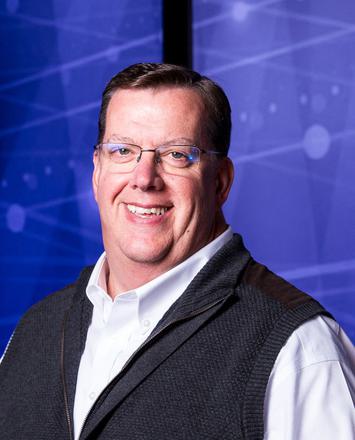 Tim Neptune
Co-Owner / CSO
Tim Neptune is a Co-owner of Paragon Fabrication, he serves as Paragon's Chief Strategy Officer and is a member of the executive team. As a certified Strategic Planning Facilitator, Tim has lead both Paragon 360 and Paragon Fabrications strategic planning efforts for many years. Tim works to improve the logistics and operational procedures of the Paragon companies.
Tim resides in on the SW coast of Florida with his wife Karen.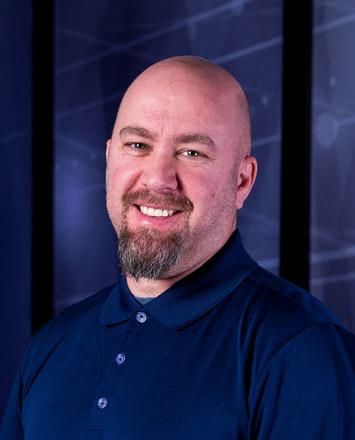 Chris Koenig
Co-Owner / General Manager
Chris is a Co-Owner and General Manager of Paragon Fabrication and oversees the design, coordination, and fabrication of Paragon's custom work. He enjoys the challenge of figuring out how to create something that has not been made before and have it fit a specific function and aesthetic for a client.
His skill sets include over 25 years in corporate architecture and custom fabrication. His experience Includes projects across the country for numerous notable clients, including Bass Pro Shops, Disney, Herschend Family Entertainment, Big Cedar Lodge, Cedar Fair Entertainment, Wonders of Wildlife and the Florida Aquarium.
He works closely with the Design, Fabrication, and Installation teams, ensuring that our custom work continually surpass our clients' expectations.

Ron Robertson
Co-Owner / Scenic Design
Ron Robertson is a Co-Owner of Paragon Fabrication and brings over 30 years of design experience to the table. That experience includes scenic, staging, theming and architectural elements and design of professional, theatrical stage lighting and architectural lighting systems. He has been with the company since 2004 and has led the design of the signature Paragon scenic elements that it's known for and has been heavily involved in product development.
Ron has an extensive design career that includes lighting and scenic design for everything from high-profile, fortune 500 corporate events and theatrical productions nationwide to hundreds of venues from churches to theaters. This extensive design experience combined with his 15-plus years on the road working across a variety of venues provides him with the tremendous advantage as one of our lead designers. Ron has worked on projects for clients such as Wal-Mart, Bass Pro and Silver Dollar City in addition to hundreds of church projects from Prestonwood and Bellevue Baptist Church, to First Dallas and Jimmy Swaggart Ministries.
Ron is one of several drummers on staff at Paragon, and as an avid car enthusiast, he can tell you just about anything you ever wanted to know about makes and models of vehicles. Ron lives in Ozark, MO with his wife Sheryl and son Gavin.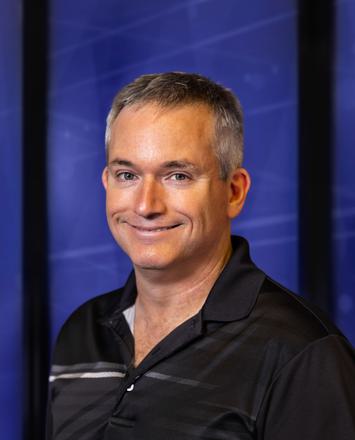 Mark Murray
CAD Drafter & Designer
Mark brings 28 years of design, drafting and fabrication experience to the Paragon team. He has worked with notable clients, including various Bass Pro Shop properties, JQH Arena & Jack Henry & Associates. Prior to pursuing a career as a CAD Drafter & Designer, he spent 14 years owning and operating his own custom millwork shop.
When not working, Mark is either spending time with family, or designing/building/fixing something mechanical.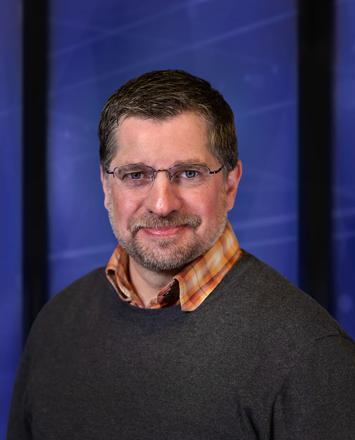 Dan Blincoe
Project Coordinator
Dan brings over 24 years of experience in architectural design, 3D modeling, animation and illustration to Paragon Fabrication as our Project Coordinator. He has worked in several industries including architecture, law, medical, entertainment, education and advertising.
Notable clients include Bass Pro Shops, Silver Dollar City, Siemens and Wonders of Wildlife. He will bring his design and 3D talents to our fabrication department to help them pre-visualize design options and fabrication methods. He is excited about exploring technologies such as augmented reality (AR) which gives us new ways to examine and iterate through the design process.
In Dan's free time he loves spending time with his wife and daughters on their 40 acres and tending to his beehives.
Dave Loftin
Rigging Designer
Dave Loftin is one of the most senior members of our team, with over 50 years of experience in professional rigging. His career started in 1968, building circus scenery for Ringling Brothers. Dave has experience with audio, video and lighting in live event production settings to theatrical road shows and houses of worship. Dave is experienced in rigging systems, scenery construction, project management and technical direction. Dave handles all the rigging design on our projects and is an ETCP certified rigger.
Dave resides in Nixa, Missouri with his wife Paula. They have two children and four grandchildren. In his spare time, Dave raises Beefmaster cattle and serves on committees for the Beefmaster Breeders United and is President of the Beefmaster Educational Endowment Foundation.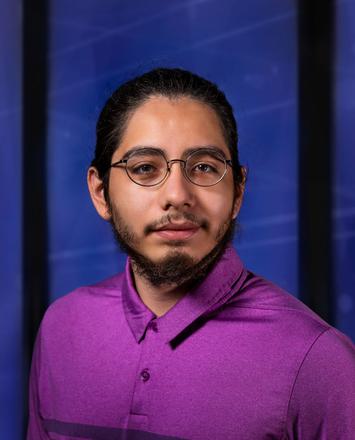 Erik Izazaga
CAD Draftsman
From a very early age he had an interest in aerospace design and joined his friends as a member of their Robotics Club at Rolla S&T to compete in the First Robotics Competition. This where he discovered CAD design. Erik developed a real passion for the process of taking a basic 2D drawing, building it out in CAD and then seeing it machined into a functional product in the real world. Working in a competitive group environment taught him the value of working hard and supporting his team to see a shared goal accomplished.
Erik has also spent time working in the microbiology field at FSNS in Springdale, AR as a Pathogen Lab Analyst, before moving back to Missouri to join the Paragon Fabrication team. His analytical and design skills are a valuable asset to the company. He is excited to contribute to the development of innovative and high-quality products that exceed the needs of our clients.

Erik's passion for technology extends beyond his work and into his hobbies. He finds enjoyment in building custom PCs, collecting computer peripherals, gaming, and weight training. When Erik is not tinkering with technology, he enjoys spending time with his girlfriend and their cat.

Kelly Shaw
Interior Designer
Kelly brings over 24 years of interior design experience to Paragon family and holds a B.S. in interior design from Missouri State University. With a multi-faceted interior design background, she has experience in hospitality, financial, medical, retail, and residential design. She works with the Paragon design staff in the creation of a comprehensive design solution for each project, coordinating the interior finishes, and helping to bring our clients' vision to life.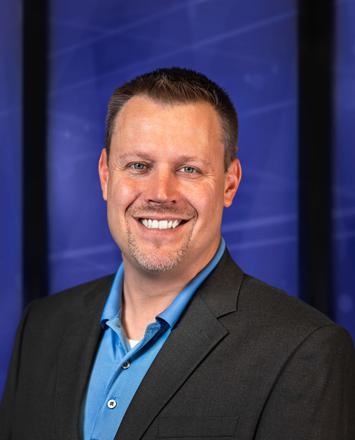 Ryan Cowen
Client Representative
As a Client Representative for Paragon Fabrication, Ryan's number one goal is to take care of Paragon's clients.
Ryan Cowen brings 17 years of experience in the AVL industry to Paragon. His previous roles provided him with a broad range of AVL expertise spanning design, engineering, and installation for entertainment and event venues of all sizes. After spending years as an Installer with Paragon 360, Ryan transitioned client management where he spends his time with sales, client management, proposals, contract administration, and front-end project management.
Ryan has a background in aviation and holds a private pilot's certificate. He is currently training towards his commercial pilot's certificate. He lives in Nixa, MO with his wife Jessie and daughter Avery.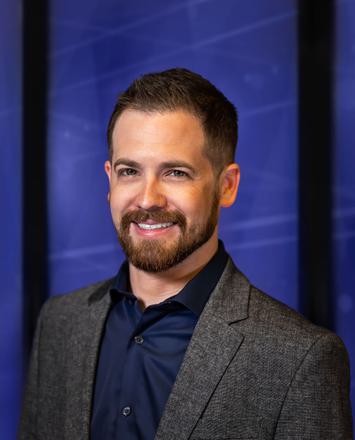 Jared Hall
Director of Operations
Jared is the Director of Operations for Paragon 360, Paragon Fabrication and P360 Holdings. Jared provides leadership to the organization by collaborating with the Executive Leadership team and senior management to oversee and manage all facilities, physical assets, fleet management, manage informational technology while identifying, implementing and managing software solutions.

Jared lives in Ozark MO with his wife and children. If he's not at the office he can typically be found at the lake.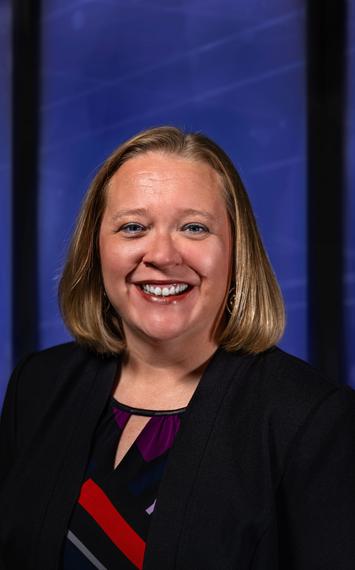 Michelle Dale
Human Resource Generalist
Michelle Dale has over 7 years' experience in Human Resources and Training Development. She has a Bachelor's Degree in Business Management, a Master's Degree in Organizational Leadership and will be graduating with her Doctorate in Strategic Leadership in 2025. She has worked for SMC Packaging Group as a Human resources Specialist. She also worked as the Senior Training and Development Specialist for Red Monkey Foods Inc.
Michelle is Paragon's HR Generalist, and she handles talent acquisition, onboarding, training processes, payroll entry and much more. She acts as a key liaison within the Paragon family of companies and helps foster a strong company culture that provides a healthy work environment.

Michelle resides in Willard, MO with her husband and two children where she enjoys scrapbooking and avidly supporting the Kansas City Chiefs.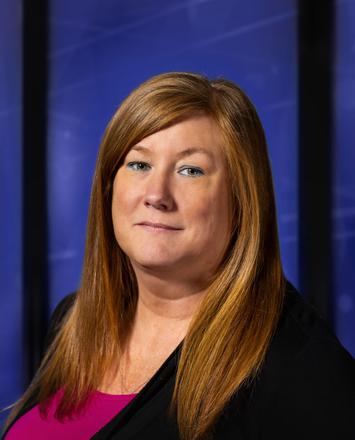 Darla Bookout
Controller
Darla has over 20 years of experience with cost accounting, multi-state sales tax and financial analysis. She also has significant experience in the construction industry, among others. Darla is the Controller for Paragon Fabrication, Paragon 360 and P360 Holdings. She supports the accounting operations and provides support to the executive team in financial matters.
As an Ozarks native, Darla enjoys fishing, camping and spending time with her family.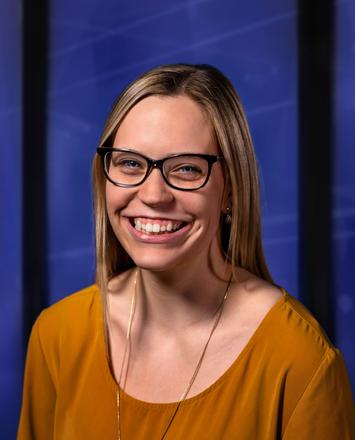 Savannah Birdsell
Staff Accountant
Savannah Birdsell is a driven individual with a bright future ahead of her. As a student at Missouri State University, she is pursuing a major in accounting and a minor in economics. She is set to graduate with a bachelor's degree in May 2024 and a master's degree in May 2025. Savannah's career goal is to become a Certified Public Accountant, and her passion for problem-solving and analytical thinking makes her well-suited for the profession. She gained valuable experience working for Great Southern Bank, where she primarily supported the accounting department with reconciling debt protection general ledgers.
When Savannah is not working on her studies, she enjoys exploring her creative side through painting and reading. In addition to her artistic interests, Savannah is heavily involved in the Chi Alpha Christian Student Youth Ministries at Missouri State University, which provides her with a sense of community and purpose outside of her academic pursuits.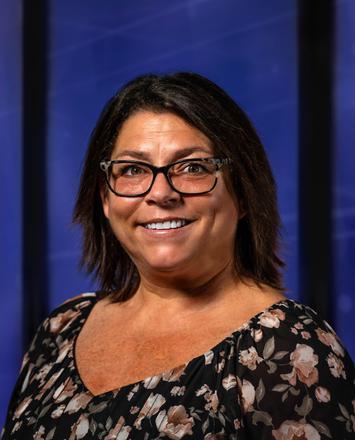 Kimberly Maxey
Executive Assistant to Donnie Brawner
Kim Maxey has over 15 years' experience as an Executive Assistant. She has a Bachelor's Degree in Business Administration from the University of Mount Olive in Mount Olive, NC. She has worked for the City of New Bern, NC as the Director of the Metropolitan Planning Organization as well as other roles across a 12-year career. She also spent several years working as an Executive Assistant for St. John's (Mercy) Hospital Administration, among other organizations. Kim has valuable experience in office management and coordination, development services, finance, administration, logistics and project management.
Kim is the Executive Assistant to Donnie Brawner, the CEO and founder of Paragon Fabrication and supports key initiatives and priorities. The role includes a combination of project and task management, copywriting, meeting preparation, administration, communications, travel coordination, personal assistance, special event planning, and management of the CEO's correspondence, schedule, calendars, and activities.
An avid college basketball fan, Kim resides in Springfield, MO and enjoys gardening, water sports and spending as much time as she can with her children and grandchildren.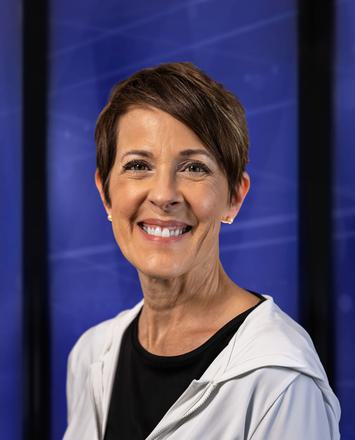 Glenda Head
Executive Assistant to Todd Carroll
Glenda is the Executive Assistant to Todd Carroll, our Chief Financial Officer. Prior to joining us, she worked as the assistant to the owner of a marketing and advertising company. She graduated from the University of Missouri – St. Louis with a degree in psychology but believes her perfect fit is administratively assisting.
Glenda brings with her a great work ethic and "can-do" attitude. She is a natural fit with the Paragon culture. She lives in Springfield and enjoys all the city has to offer. In her free time, she loves to spend time with her 10 -soon to be 11- grandchildren.
Emily Mays
Office Assistant
Emily Mays joined the Paragon Fabrication team as the office assistant. In this capacity, Emily supports the General Manager of Fabrication, Chris Koenig and Fabrication Shop Manager, Josh Vermillion. In her role, she handles inventory and ordering needs, travel arrangements, while fielding client questions and managing the office. With more than 4 years' experience in an administrative role and prior inventory manager, Emily provides invaluable expertise and knowledge for her team.
Emily resides in Aurora, MO with her husband of 3 years and a young son. She enjoys reading and gardening. She and her husband are both history buffs and enjoy video gaming together. When asked how she spends her free time, Emily acknowledged with a busy toddler, free time is something that is difficult to come by, but enjoys every moment with her family.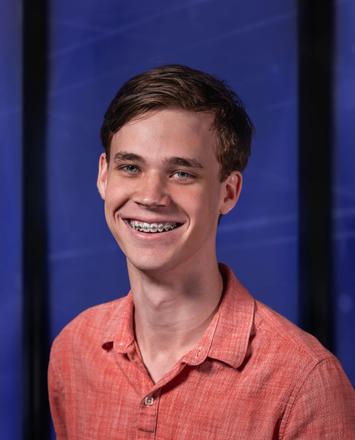 Joe Nachtigal
IT Associate
Joe Nachtigal brings a strong IT background coupled with valuable work experience. Having graduated from OTC with an Associate's Degree of Applied Science in Information Technology & Infrastructure in 2022, Joe has honed his skills and knowledge in this field. With two years of experience in Academic IT Support, Joe has served as a User Support Analyst, specializing in system installation, workstation and laptop setup, as well as generating and organizing departmental documentation. His expertise and attention to detail have contributed to the smooth functioning of IT operations within all organizations that have been fortunate enough to have worked with him.
Beyond his professional pursuits, Joe is deeply rooted in his midwestern lifestyle and cherishes quality time spent with his family. Having recently embarked on a new and exciting chapter of his life, Joe got married in March of 2023, embracing the joys of marriage. Exploring his culinary interests, he has developed a fondness for Americanized Pan-Asian Fusion cuisine. In his leisure time, Joe indulges in working on small engines, cars, and computers. Currently, his passion project revolves around restoring and upgrading a 1991 Mazda Miata, allowing him to blend his technical skills with his love for automobiles.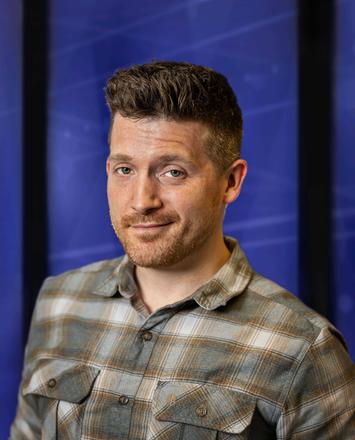 Kurt Dillow
Content Creator
Kurt Dillow brings over ten years of digital art experience to the Paragon 360 team, where he serves as the Content Creator. Kurt began his creative journey as a classically trained artist but soon discovered his talents and passions aligned best in the areas of digital motion graphics and sequential art. After graduating with a BFA in computer animation, Kurt began his professional career working on marketing projects with highly recognized, international brands such as Starbucks, Bush's Beans, Hellmann's and many more. Apart from content creation, he has substantial experience in the fields of animation, illustration, graphic design and photography. Kurt's passion for digital and analog content creation, combined with his extensive experience in a wide array of industries, allows him to view projects with a broad perspective.
In his free time, Kurt loves rock climbing with his wife and tending to his army of bonsai trees.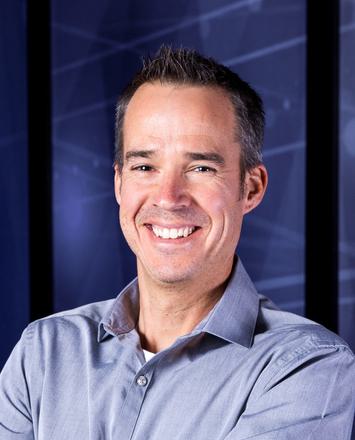 Josh Vermillion
Paragon Fabrication Shop Manager
Josh brings over 19 years' experience in exhibit fabrication and themed element design to Paragon. Josh has a Bachelor of Fine Arts degree from Arizona State University with an emphasis in woodworking and sculpture. His career has kept him involved in nearly every aspect of building themed environments from design, purchasing, project management and fabrication to fostering customer relations and project estimation.
Notable clients include Herschend Family Entertainment, Disney, Coca-Cola, and Bass Pro properties including Wonders of Wildlife, Cabela's, Big Cedar Lodge, Top of the Rock, Buffalo Ridge, and the Pyramid. Josh is an experienced carver and sculptor, working in wood, foam, metal, and resins. He has completed hundreds of wildlife wood carvings and many original models used for molding and casting replications in resins, concrete, and pewter. As Paragon 360's fabrication manager, Josh manages the daily fabrication crew and the various projects moving through the shop.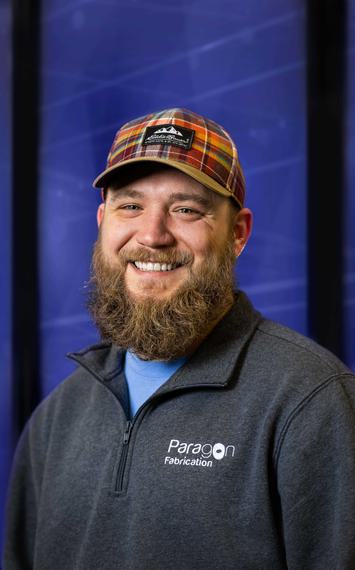 Donald Rabon
Assisant Shop Manager & Fabricator
Donald Rabon, Fabricator for the Paragon team, is passionate about client-focused design. He is responsible for the assembly of completed products, ensuring they all align properly before shipping. Donald brings a substantial amount of construction experience to his position, with skills in metal fabrication (skyscrapers and aerospace), residential areas, canopy work and decorative guttering. He loves taking raw materials and transforming them into a product that satisfies and exceeds a client's desires.
Donald's three children—all under the age of five—keep him young. In his free time, he enjoys bow hunting whitetail deer and being an active member of his church community.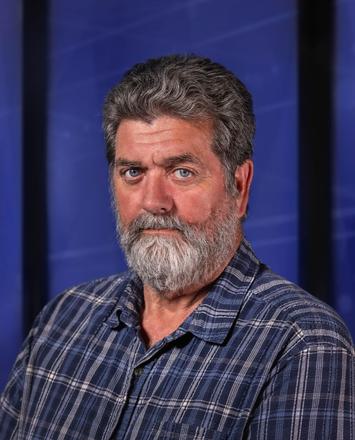 Rick Wood
Warehouse
With 25 years of experience in metal fabrication, Richard Wood brings a wealth of expertise to any project he undertakes. Throughout his career, Richard has demonstrated his skill in fabricating various components for different industries. He has contributed to the construction of high-rise buildings by fabricating parts for later assembly. Additionally, Richard has worked on heavy equipment for the coal industry, ensuring the fabrication of durable and efficient components. His craftsmanship extends to ornamental steel fabrication, where he has created intricate and visually stunning pieces. Notably, Richard has also played a significant role in the fabrication of custom elements for the signage and exterior components of renowned Vegas casinos.
Outside of work, Richard's personal life revolves around his family and his love for the outdoors. As a dedicated family man, he finds joy in spending time with his grandchildren, passing on his knowledge and appreciation for nature. Richard's upbringing in Maine fostered his deep connection with the outdoors, and he has been an avid fishing and trapping guide. His passion for outdoor activities extends to hunting, fishing, trapping, hiking, and more. Having previously run a cattle ranch in California, Richard has developed a fondness for working with horses and cattle. He actively raises livestock, including cattle, pigs, horses, and chickens, showcasing his commitment to the agricultural lifestyle. Richard's multifaceted interests in fabrication and outdoor pursuits make him a well-rounded and valuable team member.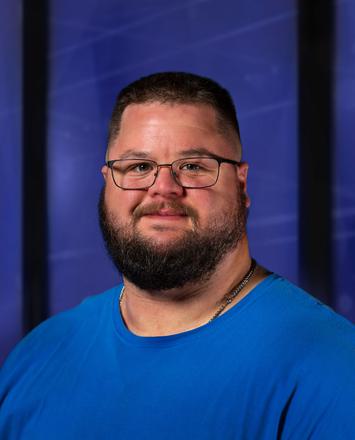 Danny Thorson
Fabricator
Danny Thorson brings over a decade of professional experience to his role as welder at Paragon Fabrication. Growing up, Danny learned the ins and outs of welding from his mother, who is a certified welding instructor, inspector, and educator with a background in pipelines. Welding has been a part of Danny's life since the age of 12, and he received his professional certification at the age of 18.
Danny's experience includes working for large infrastructure companies such as RailCo in Southern IL, as well as owning his own business. He is excited to be a part of the Paragon Fabrication team and contribute to bringing the clients' visions to life.

When not at work, Danny enjoys spending time with his family and pursuing his hobbies. He is married with one child and has two dogs, Ziggy and Gunner. Danny enjoys working on engines and restoring cars. His pride and joy is a 1990 GMC Suburban, and he takes great pride in his woodworking as well, having built a custom door for his house measuring 8 feet by 40 inches.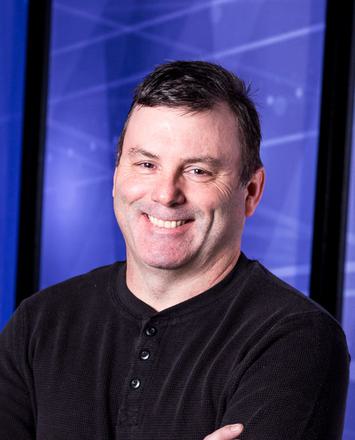 Larry Kenney
Fabricator
Larry Kenney has 10 years' experience with Paragon's custom fabricated products. He has over 30 years' experience in welding fabrication and has worked on projects with Herschend Family Entertainment, Disney and Bass Pro Shops to name a few. Larry spends his day building, creating and fabricating a wide range of Paragon's products from custom scenic and staging elements to drum enclosures and more. When Larry gets a little free time, he enjoys metal sculpting and blacksmithing.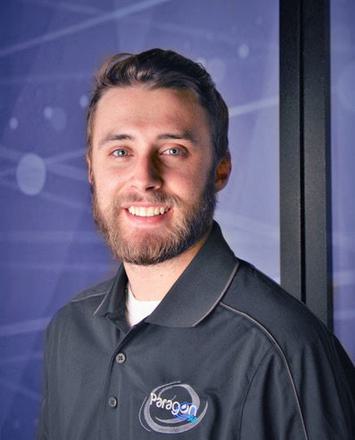 Tyler Tyson
Fabricator
Tyler Tyson is a valuable asset to Paragon Fabrication as a welder and custom fabricator. He received his welding certification and is looking forward to contributing to the custom scenic and staging elements on all of the upcoming Paragon 360 projects. In his free time he enjoys fishing, spending time in the outdoors and expanding his understand of the science and technology of metals, their production and purification.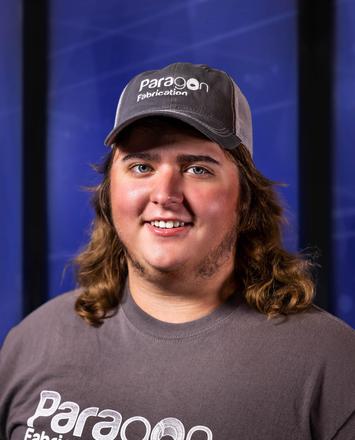 Matthew Palmer
Fabricator
Matt Palmer is a skilled and knowledgeable welder with over 7 years of experience in the field. He is a certified pipe welder under ASME Section IX and a certified structural welder under AWS Section D1.1. Matt has extensive experience with various welding processes such as SMAW, GTAW, FCAW, and GMAW. He has worked on a variety of projects, from shutdowns in mills to welding sanitary stainless tubes in dairy processing plants.
When Matt is not welding, he enjoys spending time outdoors. He loves to hunt and fish year-round, and he is also heavily involved with his home church as a youth leader. Matt is part of the men's softball team for his church and enjoys playing with his friends. He believes in giving back to his community and using his skills to help others. Matt's dedication to both his work and personal life helps Paragon deliver with excellence.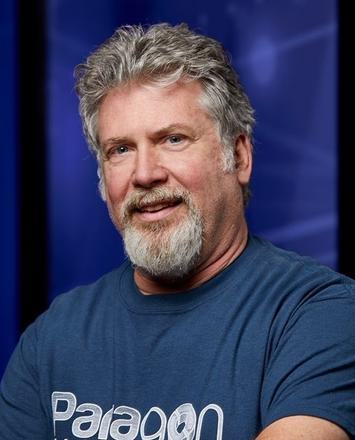 Mark Wood
Fabricator
Mark Wood brings valuable knowledge and experience to the Paragon Fabrication team, having spent the past twenty seven years in the fabrication industry. He has a variety of expertise, including metal and wood finishing, machine assembly and inspection, and cabinetry work. Mark first got into woodworking when he got a job with his brother at a cabinet shop. From there, Mark went on to make specialized signs and props, and later worked for ACGI making custom specialty wood ceilings. Mark hand makes guitars in his free time, emphasizing his skill and attention to detail.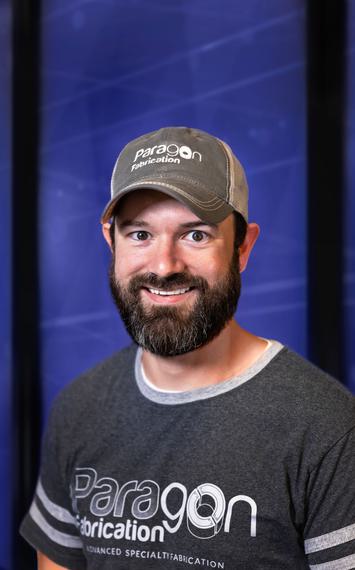 Randall Amos
Fabricator
Randall Amos brings his unique experience in the legal and insurance industries to his role as a Fabricator. Though he has corporate experience, his passion for building and creating things that last led him to us. In his role, Randall combines his artistic abilities and his passion to help increase client satisfaction in the products designed by Paragon.
Randall enjoys spending his free time doing outdoor activities like fishing and hiking. He is also an excellent guitar player and a talented wood worker.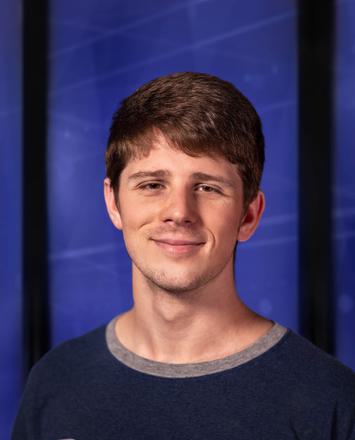 Austin Riggs
Fabricator
Austin joins our team at Paragon Fabrication as a Fabricator, bringing with him six years of carpentry experience. He is very excited about contributing everything he has learned along his professional journey to our team and getting a fresh look at new projects. In his spare time, he is a home audio enthusiast.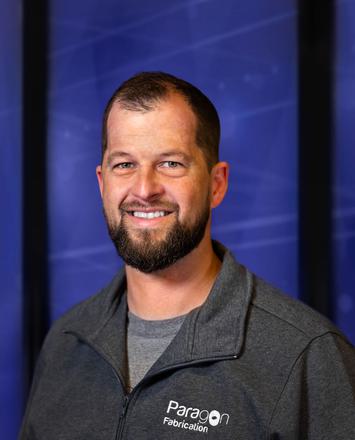 Alex McGuire
Fabricator
Alex brings 12 years of experience to the Paragon Family. He started his career working for a champion taxidermy studio. During his 9 year stay there he learned to sculpt, make molds, and eventually became the lead airbrush artist. He then moved to a custom fabrication shop where, as an airbrush artist, he specialized in faux finishes and unique paint jobs for museums, aquariums, theme park projects, and themed retail spaces.
Notable clients include Disney, Herschend Family Entertainment, Frontpage Attractions, Bass Pro Shops, and Missouri State University.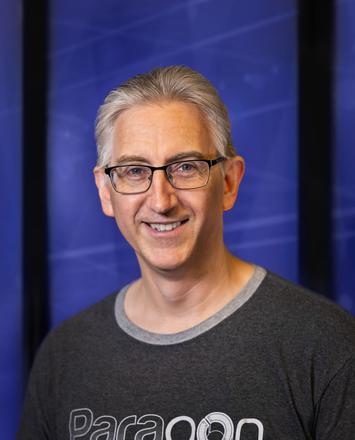 Bryan Keeland
Fabricator
Bryan Keeland has worked in art and fabrication for over 30 years. His grandfather was a carpenter and taught him to love building and creating.
He has also worked as a sculptor, a furniture builder, an imagery specialist, and a fabricator, eventually becoming a master Potter at Silver Dollar City.

Bryan has worked for notable clients such as Disney, Hershend Family Entertainment, Bass Pro, and other highly regarded companies.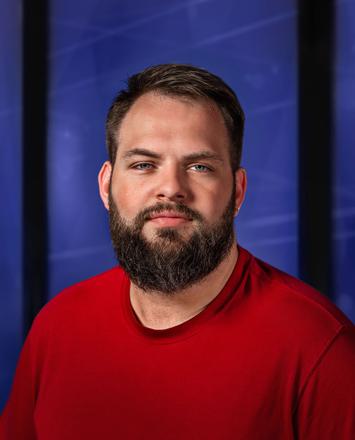 John "JC" Smith
Fabricator
JC Smith is a highly skilled woodworking professional with 10 years of experience in the industry. He specializes in operating CNC routers and has a high level of proficiency with hand operated routers as well. He is an expert in maintaining all types of woodworking equipment and commercial fabrication tools and machinery. JC has a strong understanding of CNC programming, modeling, and cutting operations, making him an asset to any woodworking team. Throughout his career, JC has demonstrated a great eye for detail and a commitment to delivering high-quality work.
When he's not working, JC enjoys pursuing his two passions: woodworking and competitive gaming. He's particularly fond of FPS gaming and Super Smash Brothers, but he's always interested in any competitive PVP style game. JC is also a family man, with a large family that he enjoys spending time with. He often incorporates his hobbies into family time, practicing woodworking or gaming with his loved ones. JC's dedication to both his craft and his family helps him approach problems with a balanced perspective.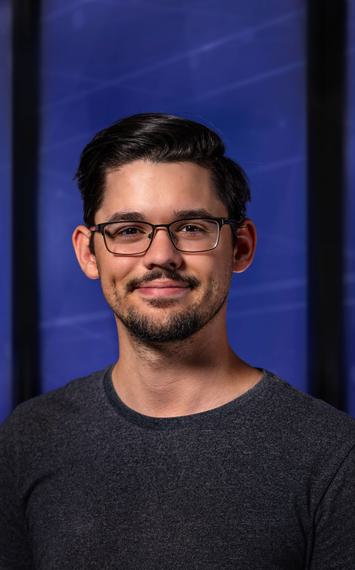 Briar Conner
Artistic Fabricator
Briar Conner has over 7 years' experience in the custom fabrication and construction industry. He graduated from Baylor University in Waco, TX with a Bachelor's degree in Business Management. He worked for C-Star Manufacturing where he was a welder, machinist, ornamental iron fabricator and heavy-machine operator.
Briar is one of Paragon Fabrication's Artistic Fabricators and he fabricates and assembles architectural scenic elements primarily working with aluminum, steel, wood, fiberglass, rigid foam and many other materials for entertainment facilities, houses of worship and corporate venues, nationwide.
Briar resides in Springfield, MO with his wife where he enjoys all things outdoors and forging his knives.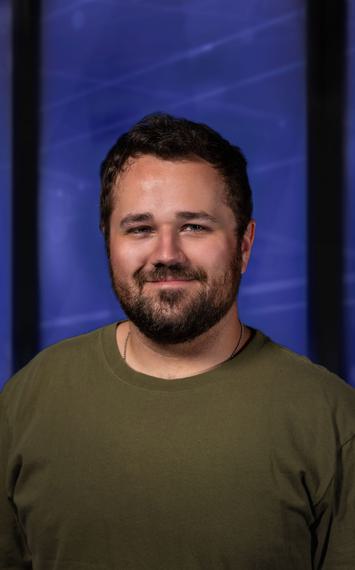 AUSTIN BUTCHER
ARTISTIC FABRICATOR
Austin Butcher has over 8 years' experience in theatrical scenic design and fabrication. He has worked for Springfield Public Schools, MSU and JQH as a Technical Director and Scenic Designer. He has very valuable experience in building sets, designing scenic elements, technical direction, and many other facets of theatrical production.
Austin is one of Paragon Fabrication's Artistic Fabricators and he fabricates and assembles architectural scenic elements primarily working with aluminum and steel for entertainment facilities, houses of worship and corporate venues, nationwide.
Austin resides in Springfield, MO where he enjoys all things theater related and is very involved in his church community.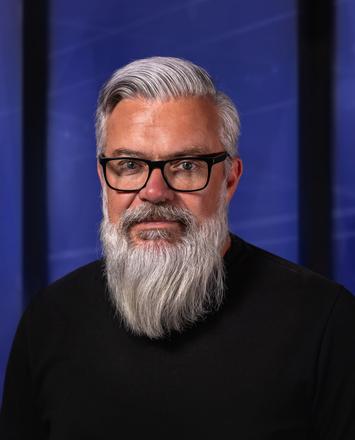 Jarrett Hudson
Artistic Fabricator
With an impressive 20 years of experience in custom metal fabrication and woodworking, Jarrett Hudson brings a wealth of expertise to his role. Throughout his career, he has demonstrated a passion for highly creative custom fabrication, constantly pushing the boundaries of what is possible. He has honed his skills in the custom automotive industry, specializing in full restoration builds for vintage Chevrolet Camaros from 1967 to 1969. Additionally, Jarrett served as the install shop lead for custom Overland Vehicle builds at Artemis Overland Hardware, showcasing his ability to tackle complex and innovative projects. His extensive experience and dedication to his craft make him a valuable asset to the Paragon Fabrication team.
Beyond his work, Jarrett's personal life revolves around his family and his faith. He has been happily married for 27 years and finds immense joy in spending time with his loved ones. He is actively involved in his church community, where he finds fulfillment and a sense of belonging. In his spare time, Jarrett channels his creativity into making custom furniture for friends and clients, combining his passion for woodworking with his talent for craftsmanship. He also embraces the great outdoors, enjoying activities like camping and overlanding. With his distinctive silver beard and luxurious full head of hair, Jarrett exudes a unique sense of style that results in deluge of compliments from friends and strangers alike.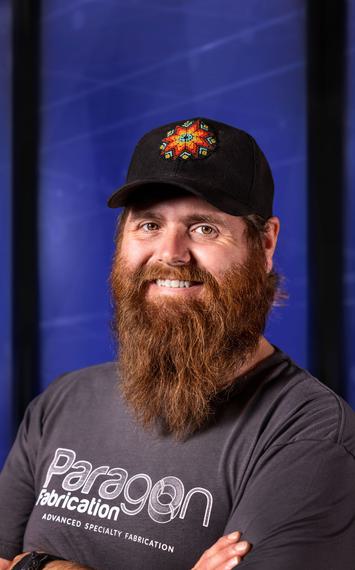 Alex Mealy
Artistic Fabricator
Alex joins Paragon Fabrication as an Artistic Fabricator. He has many years of experience in theater work and construction, working across the US. Alex grew up in Oklahoma until moving to Alaska where he helped build a coffee shop, which he and his sister would run. Making many connections from this business venture, he was asked to move to Hawaii for exciting opportunities. He has spent the last 16 years in both locations, building and instructing. He worked on Artesia and at Noko Theater in Hawaii, as well as teaching permaculture. Alex then moved back to West Plains, MO, where he is helping his parents construct fun activities for their resort.
Alex brings a fun-loving personality to the team. He is excited to share his creativity and humor with Paragon Fabrication. In Alex's free time, he loves working on his own projects, and making art, but most of all, he loves music. Alex loves to write, sing, play his ukulele, and produce his own music. In Hawaii, he even had his own radio show where he could share his love for music. Alex now lives in Missouri with his girlfriend, Bethanea, and their two dogs.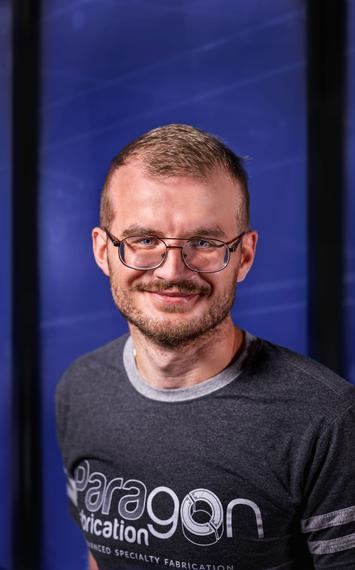 Brandon Hulsizer
Artistic Fabricator
Brandon joins Paragon Fabrication as an Artistic Fabricator. His background includes over 6 years of construction experience. He has worked in Branson and Springfield, doing both fabrication and truss work. He also runs his own business as your classic smalltown handyman. Brandon is excited to share his unique and creative perspective with the Paragon Team.
In his spare time, Brandon enjoys woodworking and carving, along with building furniture. He lives with his wife, Keisha, and they have a 1-Year-Old, Rowen. They also live with their two dogs, Marco and Prue.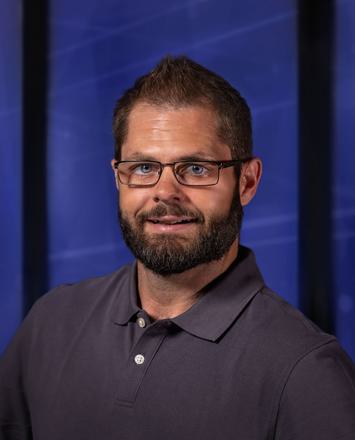 Mark Elms
Artistic Fabricator
With 16 years of experience in the restaurant industry, Mark Elms has a diverse skill set that spans from cooking to serving and even managing. Additionally, Mark has spent 5 years working as a mechanic in the automotive industry, specializing in general repairs of drivetrains, suspensions, exhaust systems, and more. His versatility and in-depth knowledge of the multiple industries affords him a broad and creative approach to fabrication. Eager for a new challenge, Mark is excited to delve into the world of artistic fabrication. He aspires to broaden his skill set and take on unique and extraordinary projects that showcase his creativity and leave clients amazed. Whether it's creating one-of-a-kind sculptures or designing intricate custom pieces, Mark is ready to embrace the artistic aspect of fabrication and push the boundaries of his craft.
Outside of work, Mark's life revolves around his family and his passions. He actively participates in his church, lending his musical talents to play for the congregation. Engaging in mission trips and helping those in need brings him a sense of fulfillment and purpose. When he's not dedicating time to his church and family, Mark indulges in his love for music. As a blues musician for over 24 years, he excels at playing the drums, bass, and guitar. His affinity for the outdoors is evident in his various activities, including running, hiking, off-roading, and participating in water sports. However, one of his greatest passions is drag racing. With a lifelong connection to the sport, Mark has been racing funny cars, bikes, and traditional dragsters since he was a child, and the thrill of the track remains an essential part of his life.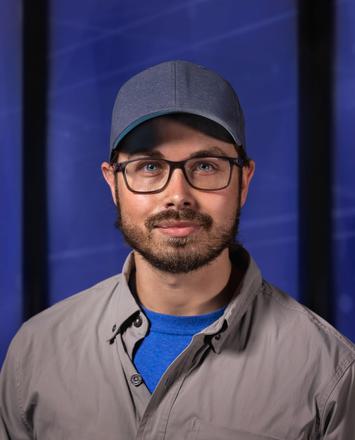 John Oddo
Artistic Fabricator
John Oddo brings a diverse skill set and a wealth of experience to his role. With five years of experience in land surveying for the gas and oil pipeline industry, he has developed a keen eye for precision and attention to detail. Additionally, his two years in commercial and residential fence building have honed his craftsmanship and problem-solving abilities. John is also an experienced welder, proficient in various welding techniques. However, he is excited to embark on a new chapter in his career, eager to expand his knowledge in artistic fabrication processes and create projects that make a significant positive impact on clients.
Outside of work, John finds joy in spending time with his loved ones. He enjoys taking leisurely trips to parks with his girlfriend and their dog, appreciating nature and quality time together. Another passion of John's lies in painting miniature figurines and models, allowing him to unleash his creativity and attention to detail in a different medium. When he has the opportunity, he also enjoys immersing himself in video games, finding entertainment and relaxation in the virtual world. Through his diverse interests and dedication to his craft, John brings a well-rounded perspective to both his professional and personal endeavors.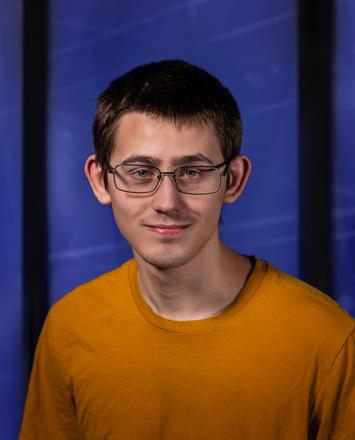 Coal Sanborn
Artistic Fabricator
Coal Sanborn has over 3 years' experience in custom fabrication and finishing processes. He has worked for Ozark Mountain Adventures and Limoland as part of their custom vehicle production team. He has very valuable experience in shop production, metal fabrication, material surface prep and finishing processes.
Coal is one of Paragon Fabrication's Artistic Finishers and he is responsible for sculpting and fabricating custom realistic or idealistic trees, characters, animals and other elements based on client desires. He also handles all manner of surface preparation of materials as well the application of surface a many different finishes for Paragon's nationwide, diversified client base.
Coal enjoys running and climbing outdoors and resides in Springfield, MO with his family.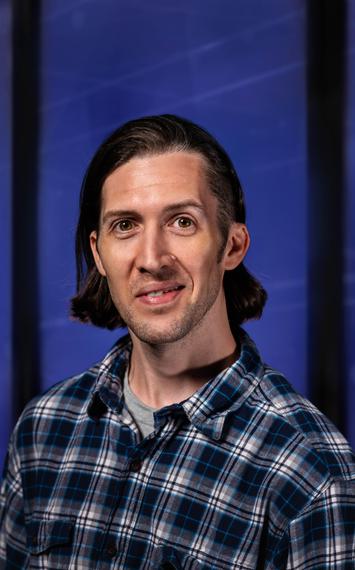 Jayson Mathoon
Artistic Fabricator
Jayson Mathoon has over 10 years' experience in the custom fabrication industry. He has worked for Sport-Jet Limited as a carbon fiber fabrication specialist for airplane fuselages. He also spent 10 years working as a custom car audio installer for several large companies. He has very valuable experience in industrial design, carbon fiber fabrication, custom auto fabrication and audio installation.
Jayson is one of Paragon Fabrication's Artistic Fabricators and he fabricates and assembles architectural scenic elements primarily working with aluminum, steel, wood, fiberglass, rigid foam and many other materials for entertainment facilities, houses of worship and corporate venues, nationwide.
Jayson resides in Springfield, MO with his wife where he enjoys working on custom JDM cars and home theater systems.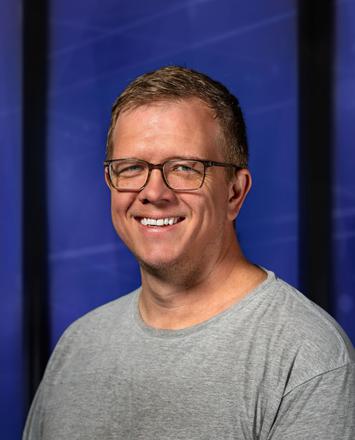 Gabriel Bloodworth
Artistic Fabricator
Gabriel Bloodworth has over 20 years' experience in the fabrication industry. Most of those years he spent working alongside his father as a glass blower. Along with working at Silver Dollar City, showcasing their glass talents, he worked in a local glassblowing shop his father owned in Springfield. Gabriel brings invaluable experience from his years at SDC including additional expertise in sign shop, neon and assembly and installation. Gabriel has worked for a few large corporations in the past, including Bass Pro.
Gabriel is one of Paragon Fabrication's Artistic Fabricators, where he fabricates and assembles architectural scenic elements, primarily working with wood, rigid foam, fiberglass and wood for numerous worship and corporate venues as well as entertainment venues nationwide. One of the things he enjoys most is the teamwork among his coworkers, the support and assistance they provide each other, while helping improve existing skills and learning new ones.
Gabriel has been married almost 10 years and has two boys under the age of 7 that he enjoys spending his down time with. Living in Springfield, MO, he continues to enjoy glassblowing, focusing on Italian style glass pieces which are a favorite of his, creating woodworking projects in his personal woodshop and being present in his family life.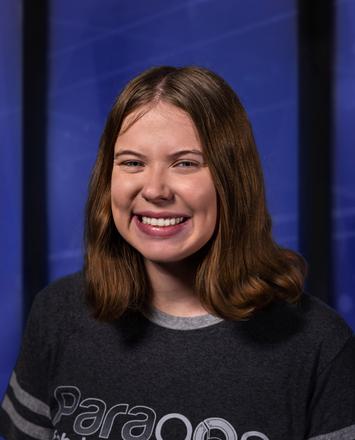 Arianna Smith
PFAB Intern
Arianna Smith has joined Paragon Fabrication as part of its internship program. Members of our paid internship program have the opportunity to gain valuable applied experience and make connections in a professional custom fabrication shop environment, as they consider their career. Through our hands‐on, year‐round internship program, students have a unique opportunity to work alongside an award‐winning team of professionals. This work can include artistic fabrication, artistic finishing, carpentry shop work and other opportunities in a part-time or full-time capacity. Some of our interns get the opportunity to work in the field on active jobsites. Paragon Fabrication is committed to building tomorrow's custom fabrication leaders.
Arianna is a first-year intern with Paragon Fabrication and is a Senior at Drury University studying, double majoring in both Architecture and History. Arianna lives in Springfield, MO and enjoys playing the cello and drawing landscapes in her free time.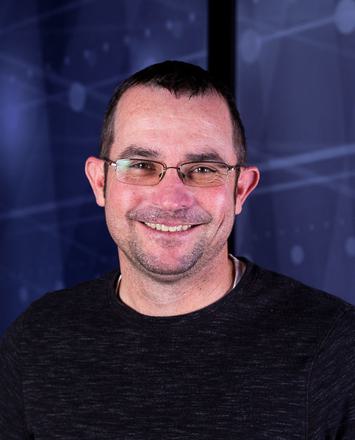 Brandon Arrington
Project Manager
Brandon Arrington brings a wealth of construction knowledge to the team at Paragon, with over nineteen years' experience in the construction industry. Prior to joining the Paragon team, he spent over 15 years working with DeWitt & Associates, the premier commercial general contractor in Southwest Missouri. Starting as part of the Carpenters Union and working his way up to Superintendent, Brandon has been a part of the largest and most notable projects in the region.
Since joining Paragon as a senior project manager, Brandon helps manage the overall logistics for a multitude of Paragon's projects that span the nation from corporate meetings, church projects, theatre construction, and amusement parks. He is the main point of contact for many projects, managing everything from schedules, transportation, crews, gear acquisition, and trade coordination.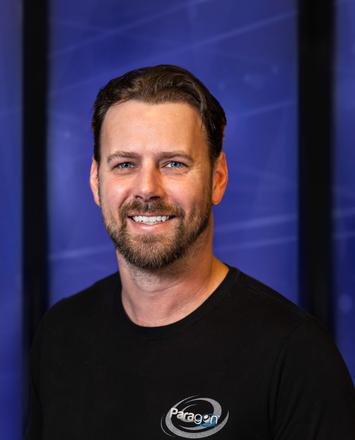 Tyler Cowen
Project Manager
Tyler Cowen brings over 13 years experience in the professional audio, video and lighting industry including both system installation and theatrical production. Tyler spent many years as a technician at Herschend Family Entertainment in Branson, MO responsible for the installation of AVL systems and management of productions. Tyler also spent several years as an installer for AT&T cable systems working with copper and fiber transportation, termination and troubleshooting. Tyler is also proficient in network installation and maintenance.
Today, Tyler is one of Paragon's project managers overseeing logistical details of a vast array of large-scale projects nationwide including everything from crews to travel, trucking and rental assets. Tyler spent time as one of Paragon's AVL installers in addition to working in the prep shop.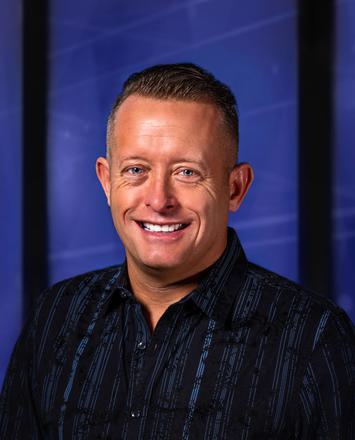 Shawn Clawson
Project Manager
Shawn Clawson has an impressive work history that spans multiple sectors across 30 years. He served in the U.S. Military before transitioning to law enforcement and finally shifted to becoming a small business owner after his retirement from public service. As a result of his extensive experience, he has become very adept in the areas of logistics, team management, staff training and coordination as well as client relations.
Since joining Paragon 360 as a project manager, Shawn helps to manage the overall logistics for a multitude of Paragon's projects that span the nation from church projects to theatre construction, and amusement parks. He is the main point of contact for many projects, managing everything from schedules, transportation, crews, gear acquisition, and trade coordination.
Outside of work, Shawn enjoys leading an active lifestyle that includes traveling to explore new and exciting destinations.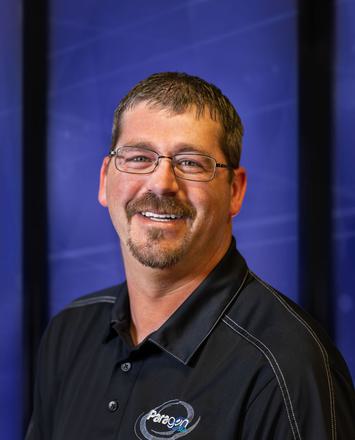 Gary Todd
Installer
Gary Todd originally joined the Paragon team as a freelance construction partner. He was soon added to the full-time staff as the FabriTRAK Lead/Installer, specializing in the acoustical elements of installations across the country. Gary's extensive background in construction management gives him over two decades of knowledge and aptitude for the handling of a large assortment of specialty FabriTRAK products and projects.
As a previous construction business owner and manager, Gary's professional experience prior to joining the Paragon team includes positions as a commercial framing supervisor, construction superintendent, and production manager. He has held positions with Mid-Missouri Commercial Framing and Trotter Construction, LLC, and he also has extensive experience in the carpentry field.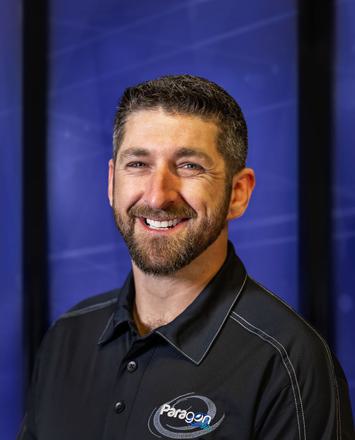 Ronnie Chabrecek
Installer
Ronnie brings over 10 years of experience in construction to the Paragon family. Ronnie spent much of his career as a union, journeyman carpenter working with DeWitt construction and PCI drywall in Springfield, MO. His extensive background in construction is an asset to Paragon's installation team. He spends most of his time at Paragon traveling the country installing Fabri-TRAK acoustical systems. He is also a big part of the scenic and staging installation team as well.
Ronnie lives in Clever, MO, and enjoys hunting and fishing when he's not on the road for Paragon.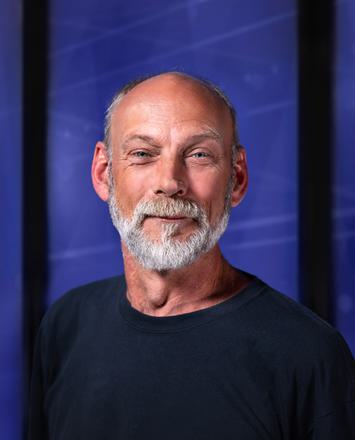 Tony Berrier
Installer
Tony Berrier has been working as a member of the Paragon Installation Team for 20 years. He has extensive experience in the setup and installation of lighting, video and rigging systems, and his carpentry skills have allowed him to be a leader in the setup, installation and construction of Paragons custom scenic and staging elements. Prior to joining Paragon, Tony gained 15 years of experience in the remote sports broadcast industry and has traveled around the country setting up and running production of remote broadcast sports for numerous networks, including ESPN, NBC, the Golf Channel, and CBS Sports. His strong work ethic, combined with his ability to adapt to any situation on the job site, has made Tony a valued asset to Paragons Installation Team.
Join the Paragon Fabrication Team
If you're driven by excellence, quality craftsmanship, and personal customer service, you might be interested in joining our award-winning team. See if any of our job openings are right for you.
We're an Equal Opportunity Employer.
PARAGON FABRICATION: A FAMILY OF COMPANIES
Paragon Fabrication is part of a family of diversified companies. Learn more about these related entities.