You Choose the Services You Need
For the client looking for a complete, turn-key solution, Paragon Fabrication creates amazing experiences in lobby spaces, medical offices, entertainment venues, restaurants, themed attractions, large gathering areas, sanctuaries or trade show booths. New construction or renovations across almost all market segments, are faster, and more cost efficient through our comprehensive service offering that includes design, fabrication, equipment acquisition, project management, installation and commissioning.
For the client that wants to own the project and needs a valued partner for select services, we can collaborate with you in anyway you need. This includes building YOUR design, supporting another fabricator with specific pieces of a project, supporting a general contractor with build out of interior pieces to decrease the amount of subs, increase control and take advantage of the expedited project delivery time while improving communication. As an architect, it's your vision delivered. We're here to make you the hero.
A wide array of custom capabilities

Architectural Metals & Aluminum
Custom Architectural Mill Work
Acrylics
Faux Stone & Wood Fabrication

Powder Coating
Laser Engraving & Etching
Foam Fabrication
Scenic Paint Treatments & Murals
Scenic & Architectural Fabrication
Exhibit & Museum Fabrication
Themed Spaces & Attractions
Installation & Commissioning
Integrated Audio, Video & Lighting
Custom Acoustical Work
Casework & Displays
ETCP Certified Rigging
"The value of what we got through this project with Paragon was tremendous. It's more than we hoped for."
The only thing bigger than your project is our commitment.
Coast to coast, from large venues to small, new construction to renovations and amusement parks to dentist offices, every project is different. Each has it's own set of challenges, environments, deadlines and objectives. Ultimately, it means that every job deserves individualized attention without the pain of a one-size-fits-all, cookie-cutter approach. At Paragon, it's your vision delivered. Our team turn's vision into reality for architects, designers and business owners nationwide through a proven single-source accountability model.
Lobby Cafe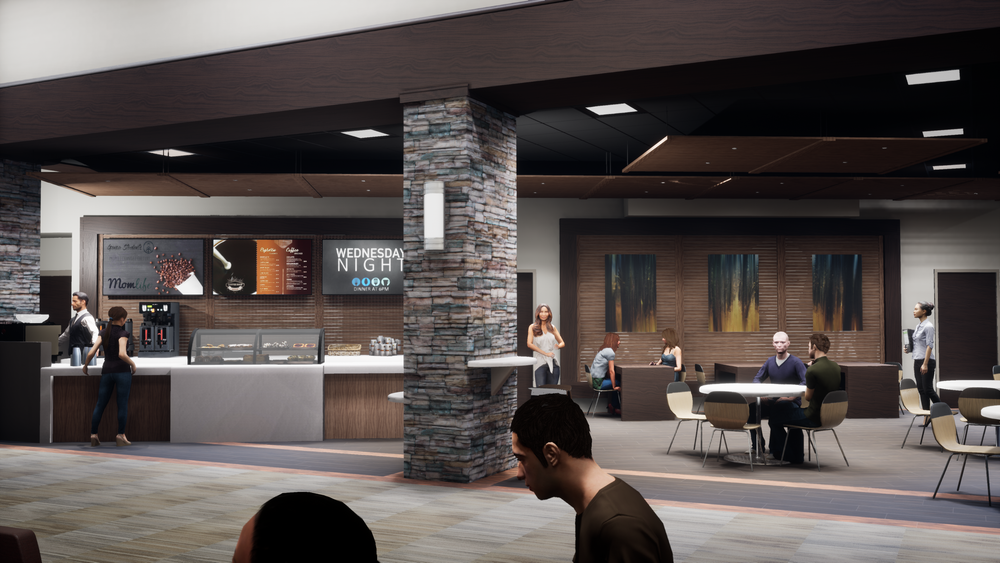 Acoustical island ceiling clouds.
Traditional & digital signage.
Custom-fabricated retail counter.
Custom wall wrap (you choose faux stone, real stone, tile, wood, metal, etc.) with wall sconce.
Cox Pediatric Nurses Station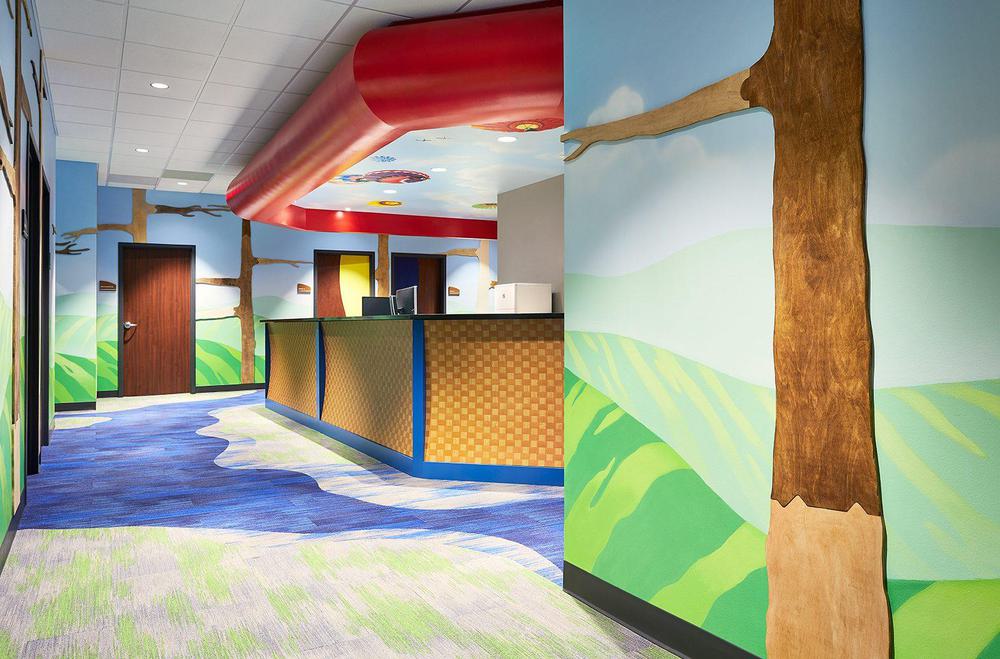 Ceiling artwork painted offsite for more efficient onsite installation.
Custom basket weave desk to match balloon concept. Designed to be easily cleaned and sanitized.
2-D trees custom-made to match lobby and murals.
Childrens' Spaces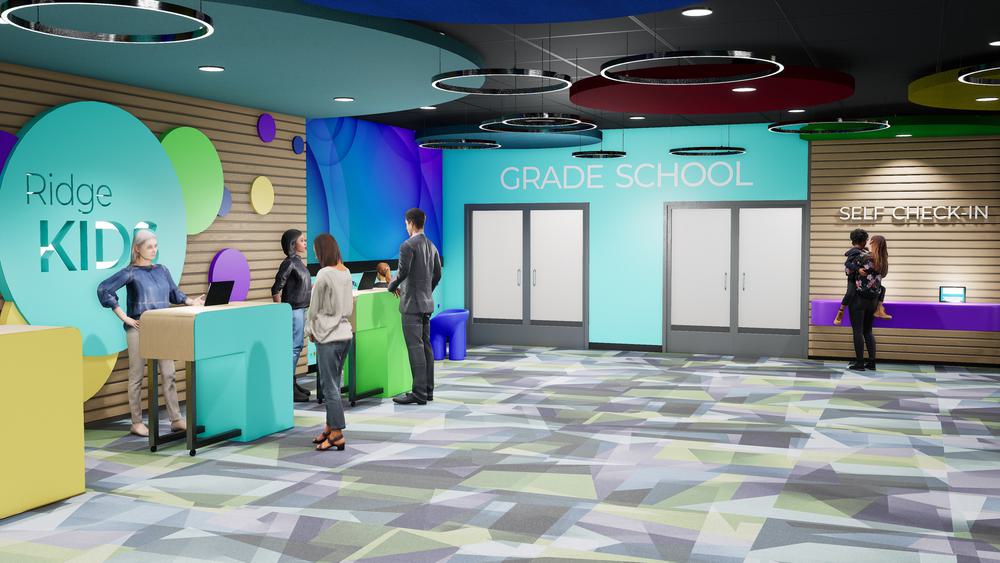 Custom dimensional signage.
Pre-fabricated check-in kiosk with power distribution.
Acoustical island ceiling clouds crafted for the needs of the space.
Printed acoustic wall mural.

Custom LED light fixtures.
Slat wall with dimensional signage custom fabricated for the space.
Office Collaboration Space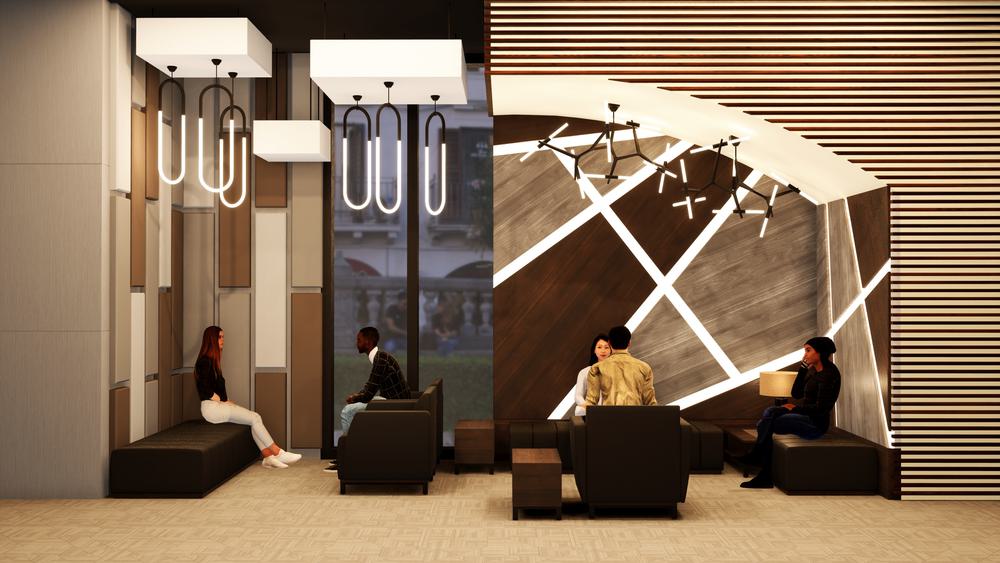 Acoustical island ceiling clouds with custom LED fixtures.
Feature art wall available in custom finishes that you choose (wood, fabrics, laminate, acrylic, vinyl).
Modular renewable furniture.
Banded wall for room feature.
OakStar Bank Project Features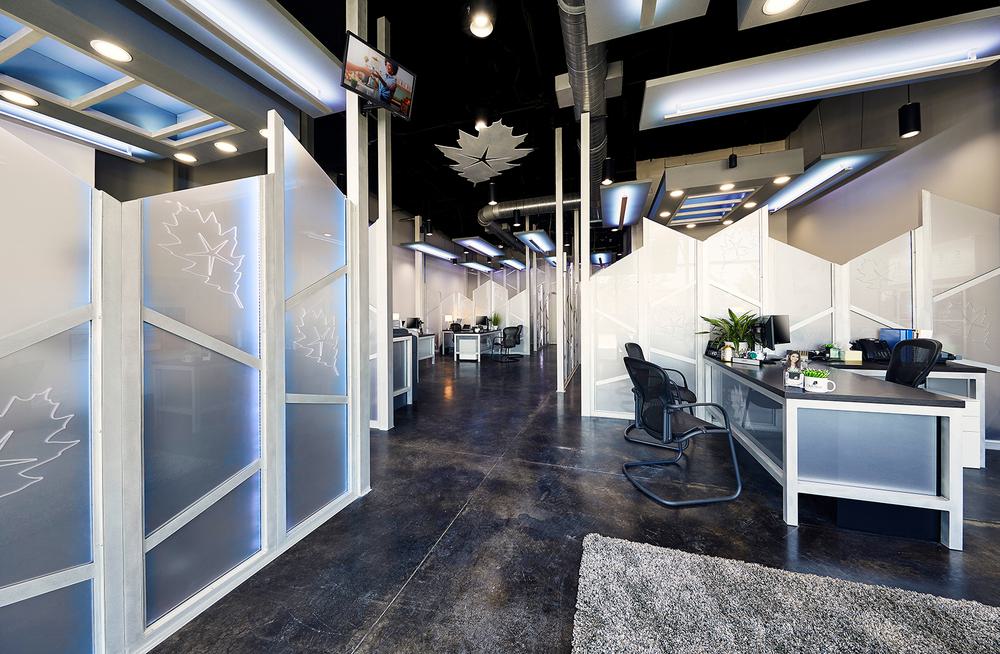 Illuminated, laser-etched panels, creating private branded office space.
Ceiling sculpture to elevate the branded experience.
Custom, illuminated, acoustical island ceiling clouds.
Custom made branded furniture.
Hotel Room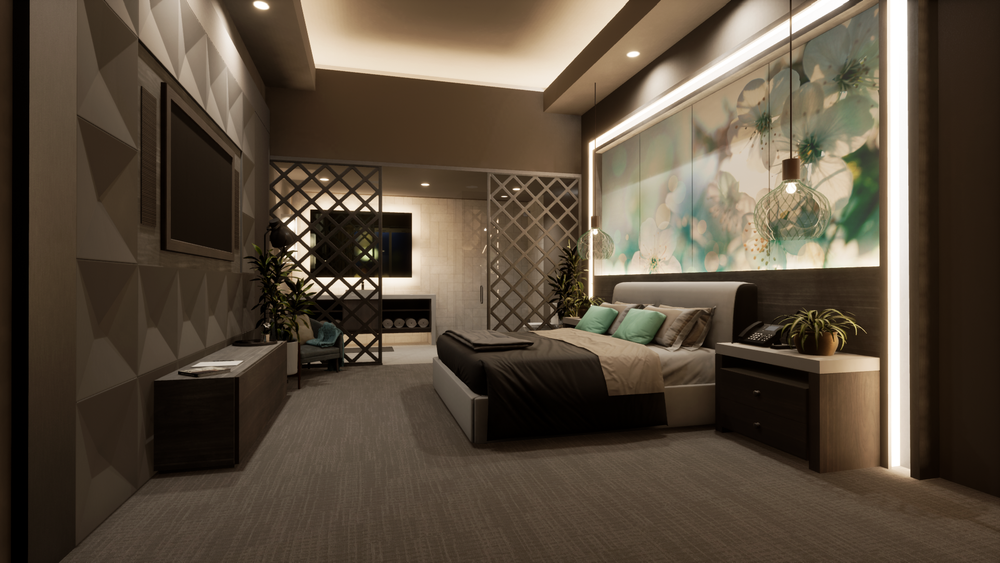 Acoustical wall with 3-D pattern.
Custom television and speaker surrounds.
Custom privacy screens in wood or metal.
Custom illuminated accent wall with acoustical properties.
Hotel Lobby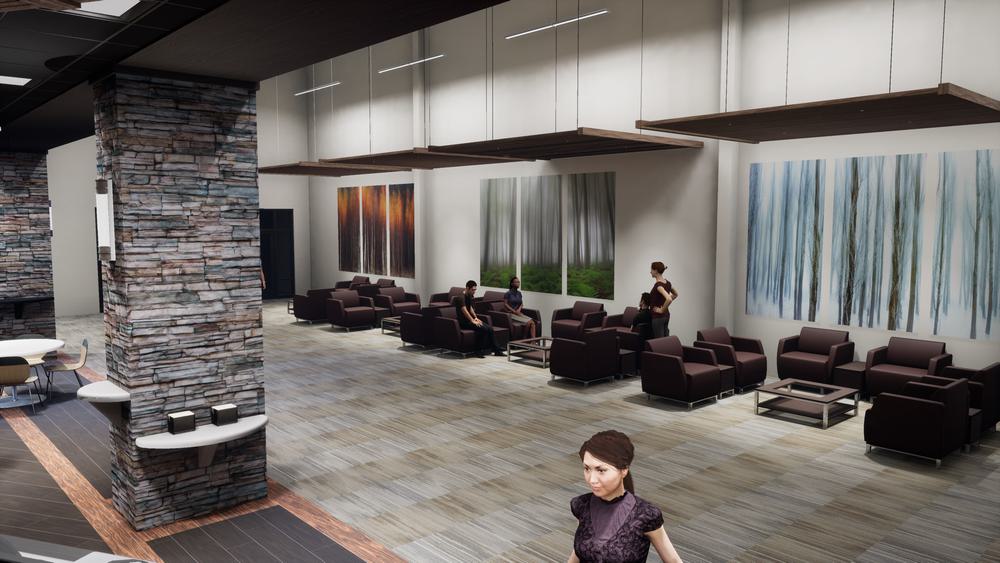 Custom wall wrap (you choose a custom finish - faux stone, real stone, tile, wood, metal, etc.) with integrated lighting.
Column surrounds with built in display tables.
Printed acoustical wall art.
Modular renewable furniture.
Connection Center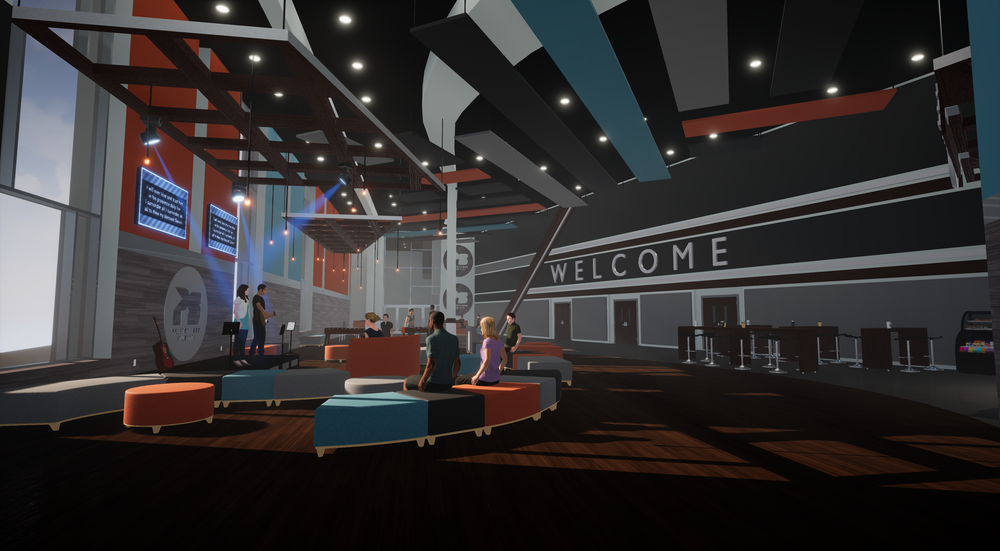 Wood and metal floating ceiling with integrated lighting.
Custom designed modular renewable lounge furniture.
Acoustical island ceiling clouds.
Custom acoustical wall with integrated dimensional signage.
Restaurant & Bar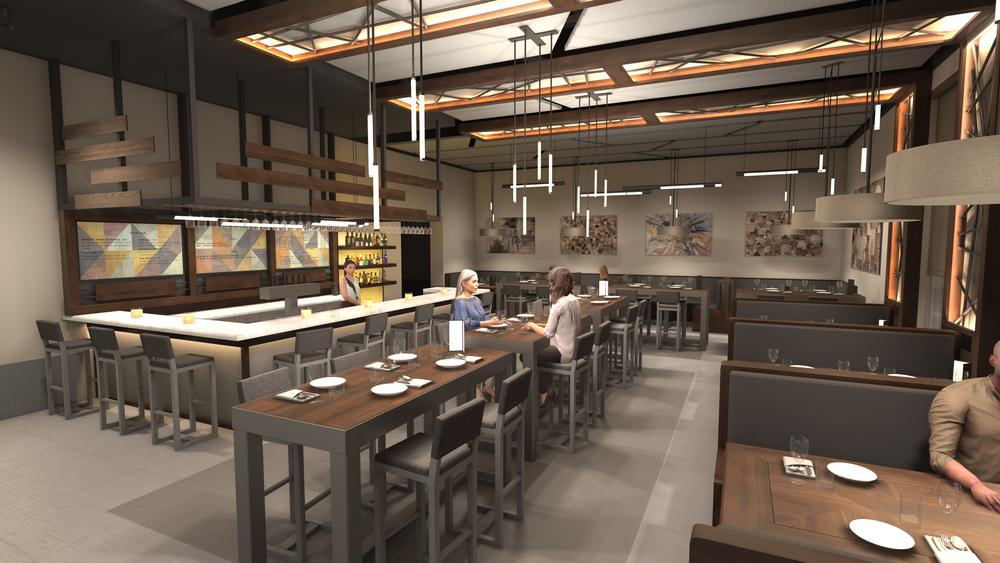 Custom lit bar back with digital signage.
Custom metal and wood bar header.
Acoustic island ceiling clouds with integrated lighting.
Internally illuminated custom wall panel.
Trade Show Booth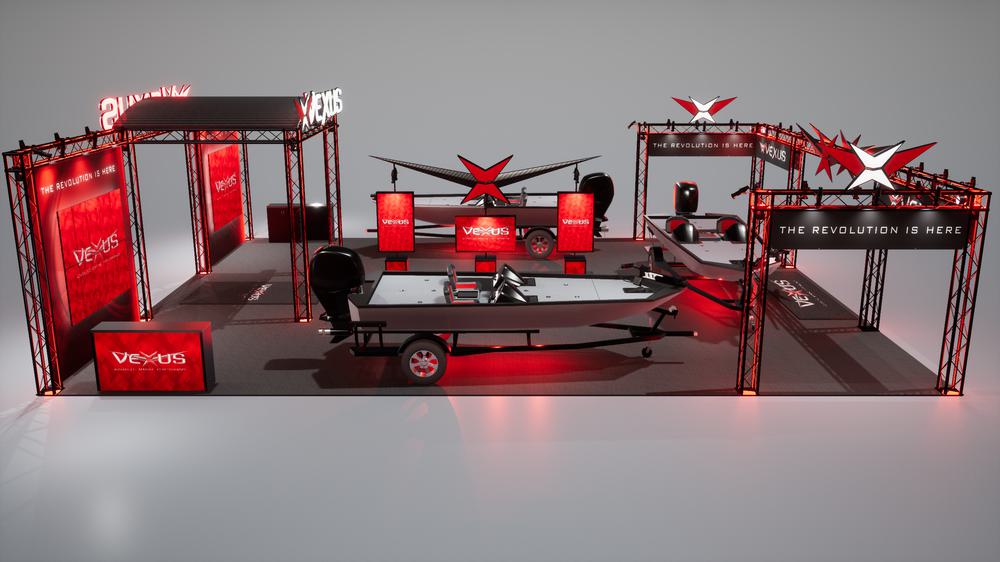 Booth storage for marketing materials with display feature.
Interactive video displays with custom signage.
Custom lighting solutions.
Custom illuminated truss frames.