Design-build, single-source accountability for commercial design.
At Paragon Fabrication, we are changing the way spaces come together. We make it easier to turn a white box into a finished space by providing single-source accountability from design, fabrication to installation. We can take care of everything from custom built furniture, wall treatments, hero pieces, wall dividers, scenic, audio, video, lighting and acoustical treatments. Whether you have a finished space design or you need help concepting the design, we can meet you where you are at at bring your vision to life. We also provide custom, themed fabrication for the entertainment and attraction world.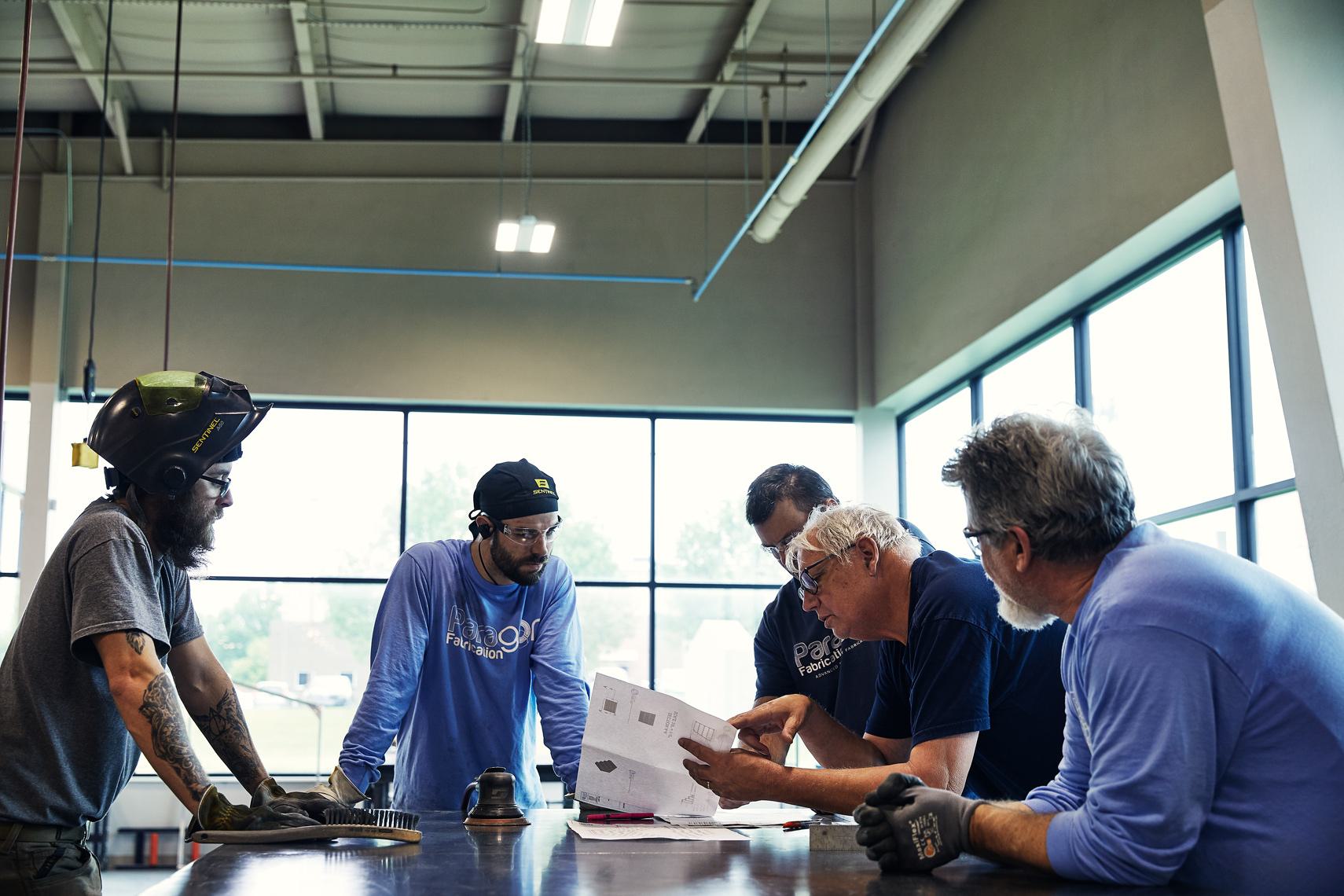 Concept
We start with a collaborative meeting to dive deep into your vision, mission and objectives. If were going to spend money, we want to fully understand what we are trying to achieve. This helps us work as a team to concept a space to inspire connection and communication with your audience or more fully understand the vision of the space you've designed.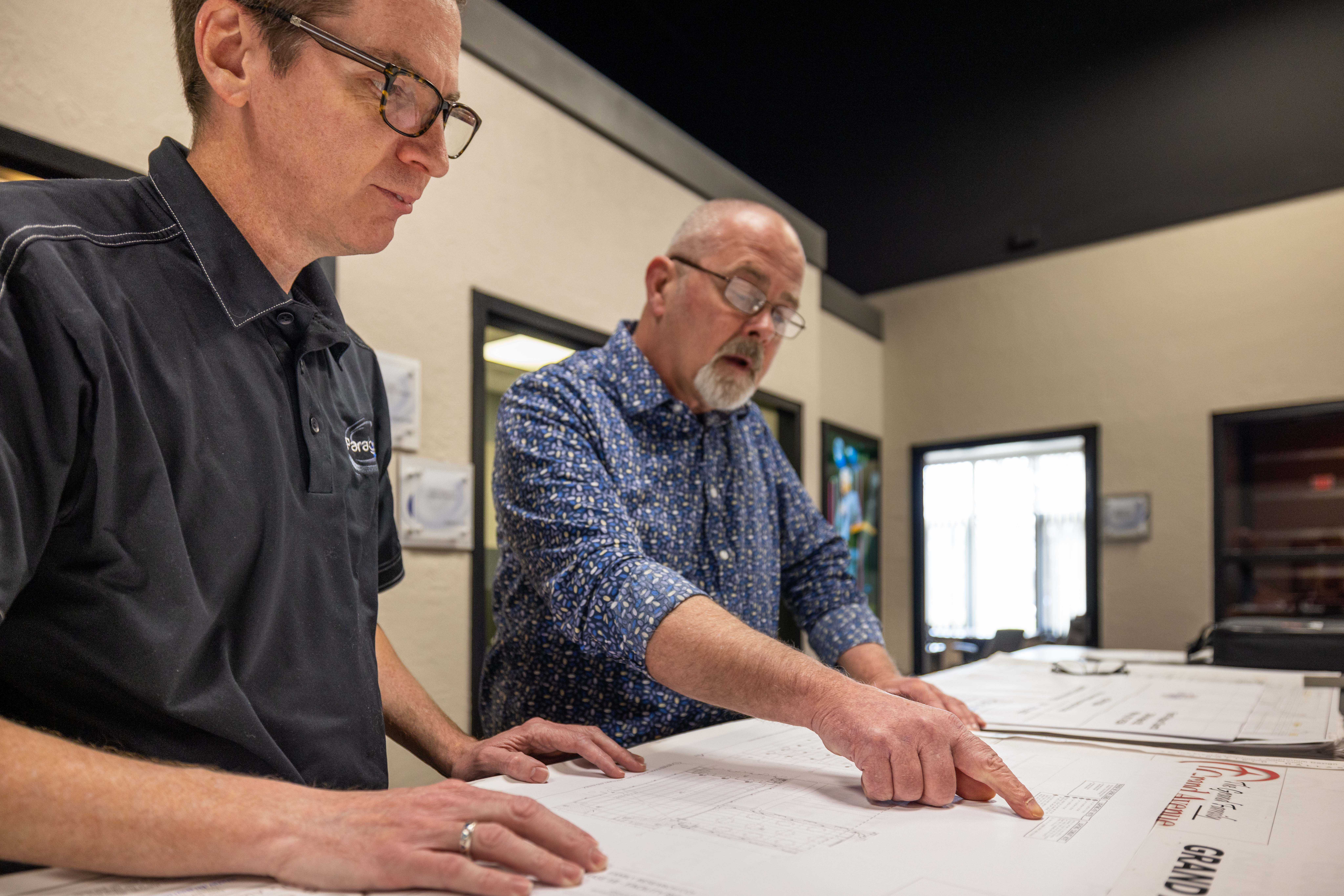 Design
In the design phase, we assess photometrics, acoustics, room design, sightlines and spatial design. Room models are created for study and detailed, animated renderings produced to cast vision for the space. We can build your design or design a project for you...as you wish. Design can include custom fabricated elements, audio, video, lighting and acoustics.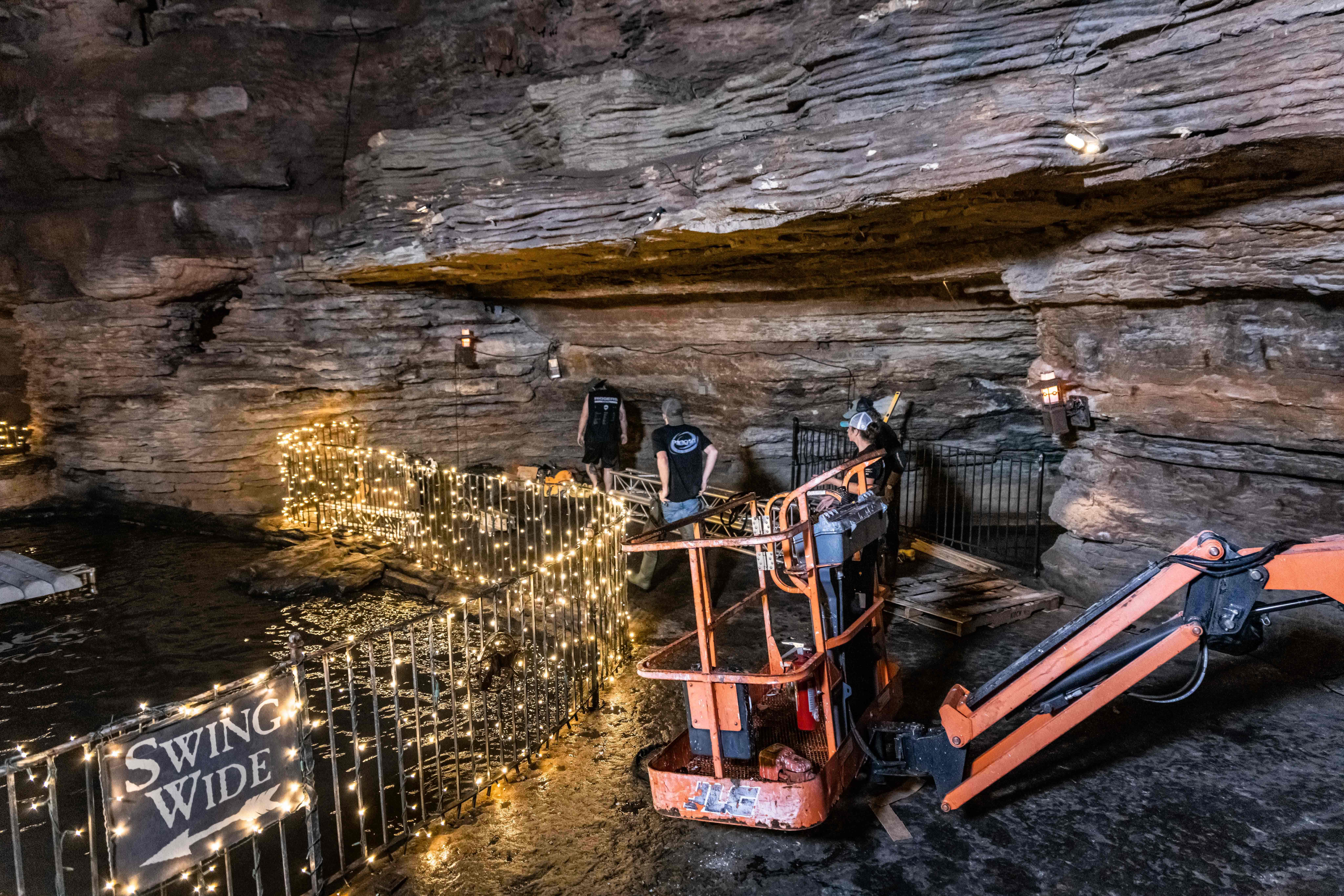 Fabrication & Assembly
Next, our group of dedicated artisans including designers, consultants, technicians, fabricators, and engineers begin the building process of bringing the designs to life. Our design-build model delivers holistically designed systems, flexibility, cost savings and greater coordination. In the install and assembly phase we can include general contractor needs, ETCP certified rigging and any AVL technical work required. Because all of the components are built and prepped offsite, this phase creates time and cost efficiencies in installation, with 100% accountability.